Designed and Formulated By Dr. Pop
Based on Extensive Medical Research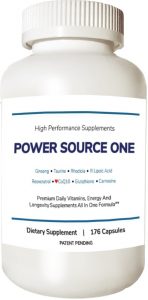 Power Source One
Power Source One (PSO) is a state-of-the-art, advanced Nutritional Supplement formula that will "make a difference". Power Source One is a high impact, pharmaceutical strength, premium daily nutritional supplement, designed, used and recommended by Dr. Pop.
It contains activated vitamins, minerals, anti-aging ingredients, anti-stress ingredients, extracts, amino acids, flavonoids, detoxifiers, modulators, antioxidants, and energizers. Contains the daily  needed for GREAT health, energy and longevity.
Benefits of Power Source One (PSO)
Exclusive Professional Strength Formula
Significantly Boosts Your Energy
You never have to feel tired again! The amount of energy you'll possess after taking Power-Source-One is Incredible.
Finally have the energy to work on your business, long-hours at work or have enough energy for exercise & gym or family time with no excuses!


Enhanced Mental Focus
Fatigue and brain fog contributes greatly to lack of focus. With Power-Source-One on your side, the multi-vitamins contained within will increase your focus and productivity monumentally!
'Crunch-time'  focus and making critical decisions at work or in your business will never be an issue again!
Stress Relief and Better Mood
Never worry about handling stress again – whether it be work-related conflicts with your boss, or family related stress with children.
Power-Source-One contains active ingredients which drastically reduce the amount of stress experienced with your everyday lifestyle!
Slows Your Aging
The anti-aging elements contained within Power Source One are specifically designed to slow down your body's natural aging process, allowing you to stay, look and feel younger for longer!
Power Source One Rejuvenates, Regenerates, and Recharges your "batteries"! It is one of a kind. 
The Best Overall Supplement You Can Get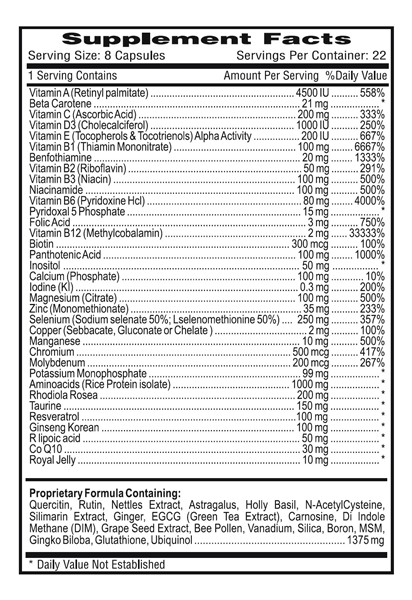 Testimonials
"I noticed a remarkable difference. My young people can't keep up with me. I am a pastor. I work 60 hrs a week and I have more energy than a 30 year old!"
– Dave G.
"I have experienced remarkable benefits personally with energy and vitality, and I have taken supplements of all kinds for nearly 20 years. Yours have produced incredible results for me with my exercise, daily energy and mental sharpness."
– Andy C.
"We are moving all the time but feel calm and centered. We now accomplish more… We were sluggish but now we are improved and full of good energy. Our memory is better and sharper."
– Anita F.
"Since I take the supplement I never had a problem. I am never sluggish and my staff can't keep up with me. I move all the time and I am very energetic ever since. Most of my elders who advise me tell me to slow down!"
– David G.
"There are very few products in my life that I liked like Power Source One!"
– James D.
"My wife and I have literally Never felt better, and we have used a lot of different supplements and "super food" products from all of the MLMs and many natural food distributors. These are truly unique."
– Andrew C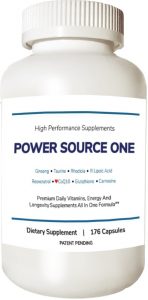 100% 30 Day Money Back Guarantee
Power Source One comes with a full 30 day Money Back Guarantee. If at any point within that time frame you feel it isn't for you, simply contact our customer service department and we'll promptly refund your purchase.  If you are like the rest of our customers, we know you'll absolutely love it.