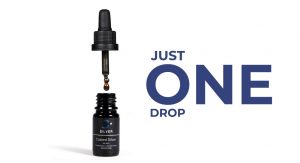 Colloidal Silver
Best Coated Colloidal Silver Concentrate
Dr. Pop's recommended colloidal silver is a state-of-the-art, advanced true colloidal silver solution used for antibacterial and antiviral applications. The silver particles are each coated with a biocompatible polymer that allows silver ions to disperse. This is important as silver ions are the true antibacterial fighters. Colloidal silver provides a gentle steady supply of silver ions as opposed to transparent ionic silver which is too aggressive.
By far the most concentrated and most stable nano biosilver available on the market.
Colloidal Silver concentrate can be diluted in water , soups, tea, soda-pop, coffee or any other water based liquid you may think of.
Our colloidal Silver Concentrate  comes in a 5 cc vial giving you 68 drops, enough for a treatment or 3-5 months of prevention.
A usual dose of one drop (there are 16-17 drops per cc) in your liquids every day or every other day will treat most infections if taken for a week or so, or simply adding just one drops in any liquid per week daily will give you prevention.
Why do I say our colloidal silver is different and why do I call it a concentrate?
Because our colloidal silver solution is so concentrated that you can dilute it 20-25 times and it will still be more concentrated than almost all commercially available products on the market right now.
Click Below To Buy Colloidal Silver
Click Below For  Monthly Subscription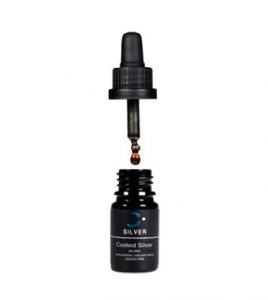 Taxes and Shipping Included
A Full 25% Discount From Amazon Price
---
Disclaimer: These statements have not been evaluated by the food and drug administration (FDA). These products are not intended to diagnose, treat, cure or prevent any disease.
Dr. Pop encourages you to make your own health care decisions based upon your research and in partnership with a qualified health care professional. If you are pregnant, nursing, taking medication, or have a medical condition, consult your health care professional before using any product from this or any of Dr. Pop's websites.
Taxes and Shipping Included