Muscle cramps CAN and WILL make your life miserable!

They usually come out of nowhere and happen at the MOST inconvenient times! 
Relax N Play Is Unique and Not Sold In Stores!
No Risk: Relax N Play™ Is 100% Guaranteed For 30 Days!
We are so confident you will see positive results, we offer a unique 100% Guarantee: if you want to return your bottle within 30 days of purchase, even if you have used the entire bottle, we will refund your credit card 100%
Unique Supplement for Cramps & Spasms
Specially Formulated For Professional Artists and Performers
Starts Working Immediately
Frequently Asked Questions
In our experience, about 90% of people get results from our product. The relief occurs in a few hours or days. Most people experience a complete resolution of the cramps. We go so far as to say that if the cramps are not gone in four days, then they are not true muscle spasms. The pain may be from a different source (circulation for example).  This is why we offer the 100% Guarantee -- to give you plenty of time to see if it works for you.
Although everyone responds differently, most people see results within their first four day course.
Many doctors know that calcium/magnesium is important for muscle cramps, but they don't realize how important, and they don't know which calcium/magnesium forms actually work. Many believe that calcium/magnesium is just another mineral pill, available everywhere, ready and able to help you control your symptoms. In reality, lack of magnesium and lack of balance with calcium is the hidden reason why most people get muscle cramps. Only the correct formulation will alleviate your symptoms.
NOT AT ALL! Cramp Defense is intentionally formulated to take the day when you have cramps and three days after.
If and when you may have another cramp, whether this happens in two days, two weeks or two years, you take Cramp Defense again, for four days.
NATURALLY, WHEN YOU HAVE AN IMPORTANT PERFORMANCE COMING AND YOU WANT NO SURPRISES YOU MAY TAKE CRAMP DEFENSE DAILY FOR A WEEK BEFORE  OR LONGER!
You always take Cramp Defense four a day for four days. All at the same time! Food or no food.
That's it? Yes, That's it!
Then you put it back on the shelf.
If and when you may have another cramp, whether this happens in two days, two weeks or two years, you take Cramp Defense again, four a day for four days.
Generally, yes, however it is a good idea to consult a specialist if you have any doubts. We do not give medical advice. Talk to your doctor!
Other products are manufactured all over the world by the lowest bidder. Cramp Defense® is made in the USA, in a multi-million dollar, 100,000 square foot facility. This facility is inspected by the FDA. Furthermore, our facility has voluntarily adopted a standard even higher than FDA inspection requirements, which requires the strictest levels of purity, precision and sanitation.
Your Professional Life and Livelihood Is At Stake!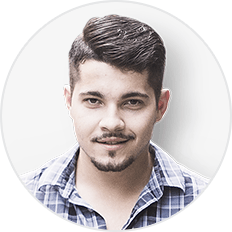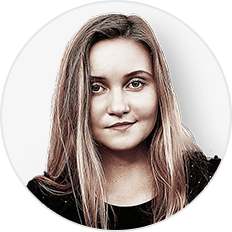 BONUS #2:

 A Strategy To Take Nutritional Supplements PDF ($47.97 Value)
Until now you likely take supplements based on what others occasionally recommend or based on what you see on TV. You don't have a strategy at all about what supplements you need to take daily, which supplements are an utmost priority, what supplements you absolutely MUST take based on your age and how you need to structure your daily supplement intake. This report will provide all this and open your eyes!
BONUS #3:

 26 Ways To The Best Sleep Of Your Life PDF ($27.00 Value)
These item checklists are my "gold nuggets" that have been garnered from my many years of research and medical practice. They are proven to increase your energy and mood.
They are designed to help you Increase your mental focus and begin every daily task at your peak!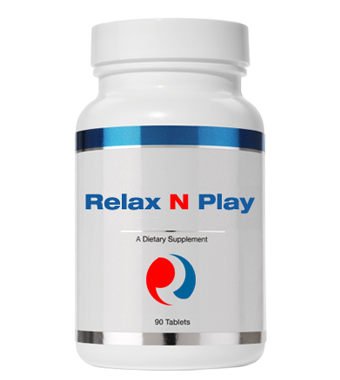 30 DAY NO-NONSENSE MONEY BACK GUARANTEE
I personally guarantee that you've never had anything like Relax N Play. If your cramps are not gone, and I mean COMPLETELY GONE in just a few days I don't want your money! Simply return the bottle  to me, opened as it may be, and owe me nothing. I will give you a full refund, no questions asked, no hard feelings and your bonuses remain yours forever.