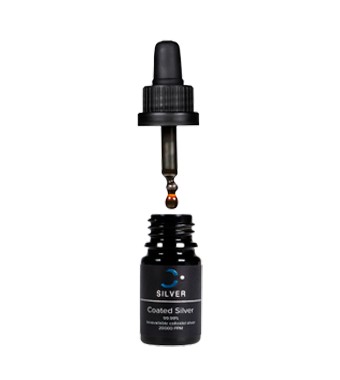 Introducing
True Coated Colloidal Silver
 The World's Best Coated Colloidal Silver Concentrate
Amazing NEW Technology
Just One Drop Does The Job!
Actually, the Safest, Most Concentrated True Coated Colloidal Silver on the Market Right Now
It has been specifically designed to give you:
Safety
The silver particles do not clump, cluster or cling to tissues. Best and safest colloidal silver for internal use. 
Effectiveness
Effective but gentle. Has enough power to eradicate some of the most dangerous pathogens known to man.
Stability
You can place it in cola, soups, tea and will not chemically react with them. Stays in suspension for years.
"I noticed a remarkable difference."
Dave G.
"I have experienced remarkable benefits personally with energy and vitality, and I have taken supplements of all kinds for nearly 20 years. Yours have produced incredible results for me with my exercise, daily energy and mental sharpness."
– Andy C.
"I can't believe the difference that I feel."  
Elizabeth A
"There is very few products in my life that I liked like yours"
James D.
Why Is Our Colloidal Silver
The BEST?
In fact, here are some great reasons why our True Colloidal Silver concentrate is your best choice:
Our Silver is 20-25,000 ppm, which means it is really easy & inexpensive to dilute and transport. Nobody else comes close. This is patented technology.
"I love it! It makes me feel good. I don't want to stop using it, it gives me a feeling of well being.  I don't remember the last time I had a cold or body ache."
Bernice H.
"It  has given me so much energy that I'm actually able to go out and work in the yard!"     
 Winifred R
"I don't think I had a cold since I started on it 3 years ago. My husband is 93 and I am 85 years old."  
Jane B.
"Now  I feel fantastic life is really great."
Shannon G 
"I've had no colds since I started on the vitamins, that's terrific in itself. Those are fantastic and I love them. They have helped immensely."
Mary H.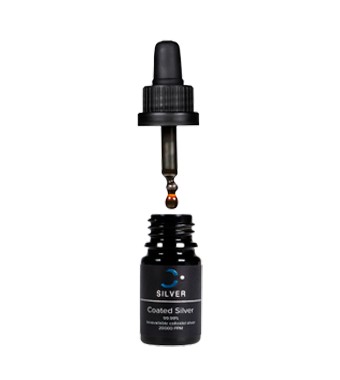 BONUS #2:

 A Strategy - How To Choose The BEST Colloidal Silver PDF ($27.97 Value)
Until now you likely take colloidal silver - or are afraid to take - based on what others occasionally recommend or based on what you read on the internet. You don't have a strategy at all about what kind of colloidal silver you may take daily, which colloidal silver products are available, which are hyped and what all those terms you hear often actually mean. This report will provide all this and open your eyes!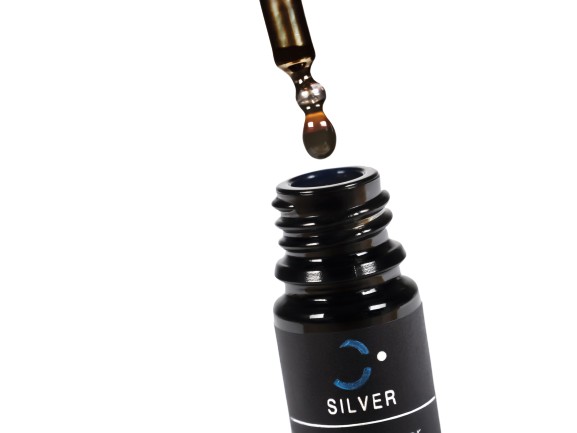 BONUS #4:

 Dilution Guidelines ($15.00 Value)
This dilution guidelines will allow you to design and make your on custom colloidal silver concentration or PPM.
Make any amount of PPM you want up to 20,000 PPM.
Dilute Your colloidal silver concentrate down to the exact number of PPM you want.